Save the dates! KIAC is pleased to present a TOTALLY FREE 3-day professional development workshop series for artists, creatives, performers, musicians, event planners, marketers and more.
---
Do you really know how well your current digital online presence performs for you?
Do you know how all the parts of your web presence work together?
How do you decide where to focus to make it better?
Come get the answers in this series of workshops and learn to take action today to make tomorrow better!
We encourage participants to attend all digital modules, however, you can register for those that you believe are most relevant and valuable to you or your organization.
Please bring your smart phone, tablet or laptop to the session (if you can) and a brown-bag lunch.
---
Monday January 6
Assessing Your Digital Online Presence
10 AM – 12 PM
This workshop leads participants through a practical, hands-on process to evaluate their digital online presence. Updated, leading-edge criteria for assessing your digital presence from a user's perspective will emerge through the conversation. Inga shows you how to evaluate the effectiveness of your website and its relationship to Google and Facebook.  And together we illuminate how new digital solutions, in particular those that bring your events to the top of the list, change how you need to think about your website and social media presence.
At the end of this workshop, you will have a tailored digital action plan to improve your presence in the digital world immediately.
Make Google Work for You
1 PM – 5 PM
This workshop focuses on how web users today are most likely to see your website information. (Hint: It's Google and it will increasingly bypass a visit to your web site). We equip participants with the practical information and tools necessary to know how Google sees your web content and how it generates answers from your web content – rather than merely pointing to search results.
At the end of this workshop, you will know how to better use essential Google services like Search, MyBusiness, Maps, Google Events, Answer Boxes, and Google Assistant (voice) and ensure your content is, indeed, discoverable on Google.
---
Tuesday January 7
One-on-One Coaching with Inga Petri
11 AM – 12:30 PM
Sign up on-site on January 6 for up to three spots of about 30 minutes during the day.
Bring any question about the digital realm and we'll do our best to work through them.
Respectful Workplaces in the Arts
1 PM – 4 PM
Led by Dr. Terri-Lynn Brennan, Inter-Cultural Planner, CEO of Inclusive Voices Inc. N3 and KIAC are proud to present the Cultural Human Resources Council Maintaining Respectful Workplaces workshop. CHRC is supporting efforts to address all kinds of harassment in arts workplaces (including sexual harassment, bullying, discrimination and violence), and to lay the groundwork for "respectful workplaces" as the norm in the cultural sector.
This workshop is adapted for the arts presenting world and helps explore how to best deal with harassment situations through discussions, reviews; and a consideration of the roles of both employers and artists and cultural workers in establishing and maintaining a respectful workplace. Tools and tips, including province/territory-specific legislation and website resources will be highlighted. This is a facilitated learning session, not a policy development, legal or counselling session.
Social Media: Tips, Tricks, & Tools
5 PM – 8:30 PM
Learn how to decide whether and in which social media to invest your time, energy and budget. In this workshop we will focus on the most popular social media sites like Facebook, YouTube, Instagram, Twitter and Pinterest. We will touch on how your web content can be shared effectively on these social media platforms.  Mostly, we will examine what an effective social media presence looks and sounds like and the skills needed to deliver that consistently. Together, we will work on compelling social media content that is designed to engage your target audience in social interaction and do what social media is meant to do: build relationships.
At the end of this workshop, you will have a customized decision tool to help you know whether and in which social media networks to invest your time, energy and budget.
---
Wednesday January 8
Building Audiences Through New Web Tools
10 AM – 12 PM
This workshop is focused on helping participants understand how to build audiences through the latest web discoverability tools. It's a natural extension of the workshop on Making Google Work for You offered on January 6.
We'll bring it down to earth for you: First, we'll explain the benefits of machine-readable content (machines are search engines, web scrapers and voice assistants like Siri or Alexa; machine-readable means simply structuring your content in some specific ways using existing tools). Then, we'll show you how you can easily update your web content using structured data standards.
This session will also include a brief demonstration of Footlight, a Canadian-made tool currently in beta testing, designed to enhance discoverability of performing arts events online. In so doing we will demystify the latest buzz around discoverability, knowledge graphs, semantic web, and help you cut through the noise to focus on what matters: building your audiences.
At the end of this workshop, you will know how to work with meta-data and participate in new initiatives to make Canadian arts information – including yours! – more widely known.
Yukon Permanent Art Collection Info Session
5:30 – 6:30 PM @ SOVA
Calling all Dawson artists and creatives! KIAC, SOVA, Yukon Government and Friends of the Yukon Permanent Art Collection (FOYPAC) are hosting an info session about the Yukon Permanent Art Collection: what it is, when are the deadlines, who's it for, and how to apply! The presentation, hosted by local artists Veronica Verkley and Cari Tangedal, will be followed by a Q & A.
Please note: artists can sign up for FREE photo documentation of their work at this time. The photo sessions will take place in the following weeks and will assist artists in the submission process.
Presented at SOVA.
---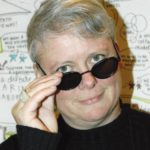 Inga Petri, Strategic Moves, has been putting digital conversations in the performing arts sector on the agenda since 2011, when she lead the seminal Value of Presenting: A Study of Performing Arts Presentation in Canada (© 2013, CAPACOA). She has a long record of collaboration with our sector including co-writing Digitizing the Performing Arts: An Assessment of Issues, Opportunities and Challenges (© 2017, CAPACOA). Inga crosses the arts and technology divide easily:  since 1997, she has managed the development of web site applications, conceived online marketing campaigns, and helped organizations forge closer connections with their audiences in the digital and physical realms. Inga makes her home in Whitehorse, Yukon as she continues to work with arts organizations digitally and face-to-face across Canada.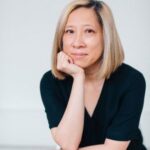 Tammy Lee is a career arts manager turned entrepreneur dedicated to taking on ambitious projects that help the arts thrive. She is co-founder and CEO  of Culture Creates. Culture Creates makes information on what's happening in the performing arts compatible with an AI-powered world – making this information easier to find, share, collect and disseminate. Their goal is to work with cultural organizations to build the world's most trusted data source on what's happening in the arts.  Tammy and her co-founder Gregory Saumier-Finch seek to position the arts sector as a world leader in leveraging linked open data and in adopting a collective data governance model.
As the CEO of Inclusive Voices Inc., Terri-Lynn Brennan assesses and builds equitable community agencies through the creation and redesign of strategic planning, public policy and project management. She researches and delivers regional-to-local cultural history and Indigenous protocols relevant to business and government networks. Terri combines a 30-year professional career with national to global experience, is a sector trainer for the Canadian Human Rights Commission in Maintaining Respectful Workplaces, and recent clients include the Town of Canmore, CAPACOA, IPAA, AFN, Canadian Geographic, Apple Canada. Terri is of Haudenosaunee and British descent. Her family originates from Six Nations of the Grand River and Brantford, Ontario.